NeuroID invites you to join in this Wednesday, March 3, 2021 for our webinar for the new serie entitle, BP-ENDURE Seminar Series: Champions for diversity in the Neurosciences.
The guest speaker is Dr. Santos Franco, he is an associate professor of Pediatrics and a Boettcher investigator from the University of Colorado, School of Medicine.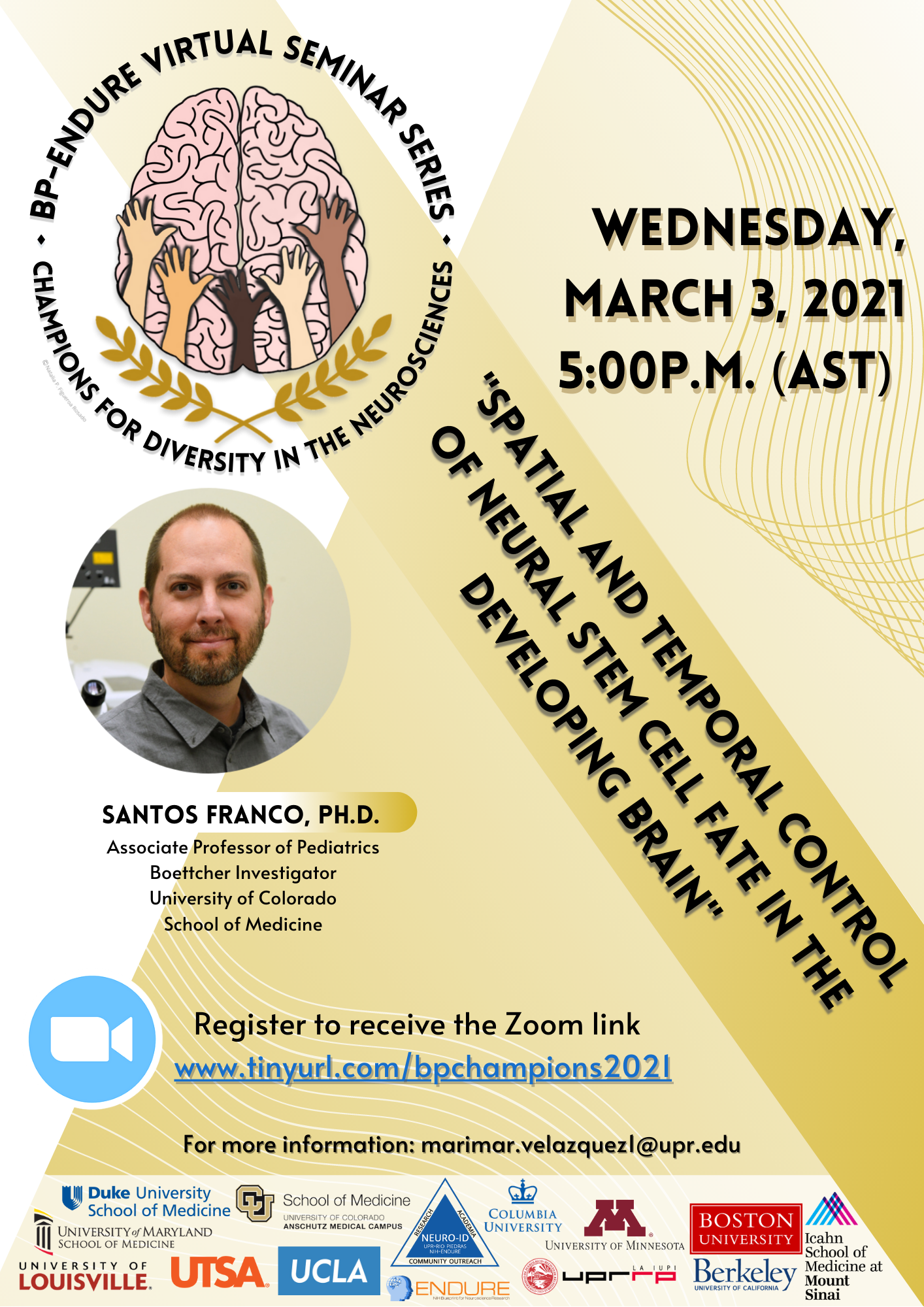 Date: Wednesday, March 3, 2021
Time: 5:00pm (Hora de Puerto Rico)
Platform: Zoom
Speaker:
Santos Franco, Ph.D.
Associate Professor of Pediatrics
Boettcher Investigator
University of Colorado School of Medicine
Moderator
Carmen S. Maldonado-Vlaar, Ph.D.
Professor, Department of Biology
Co-PI, NeuroID Program
University of Puerto Rico, Río Piedras Campus
.
.