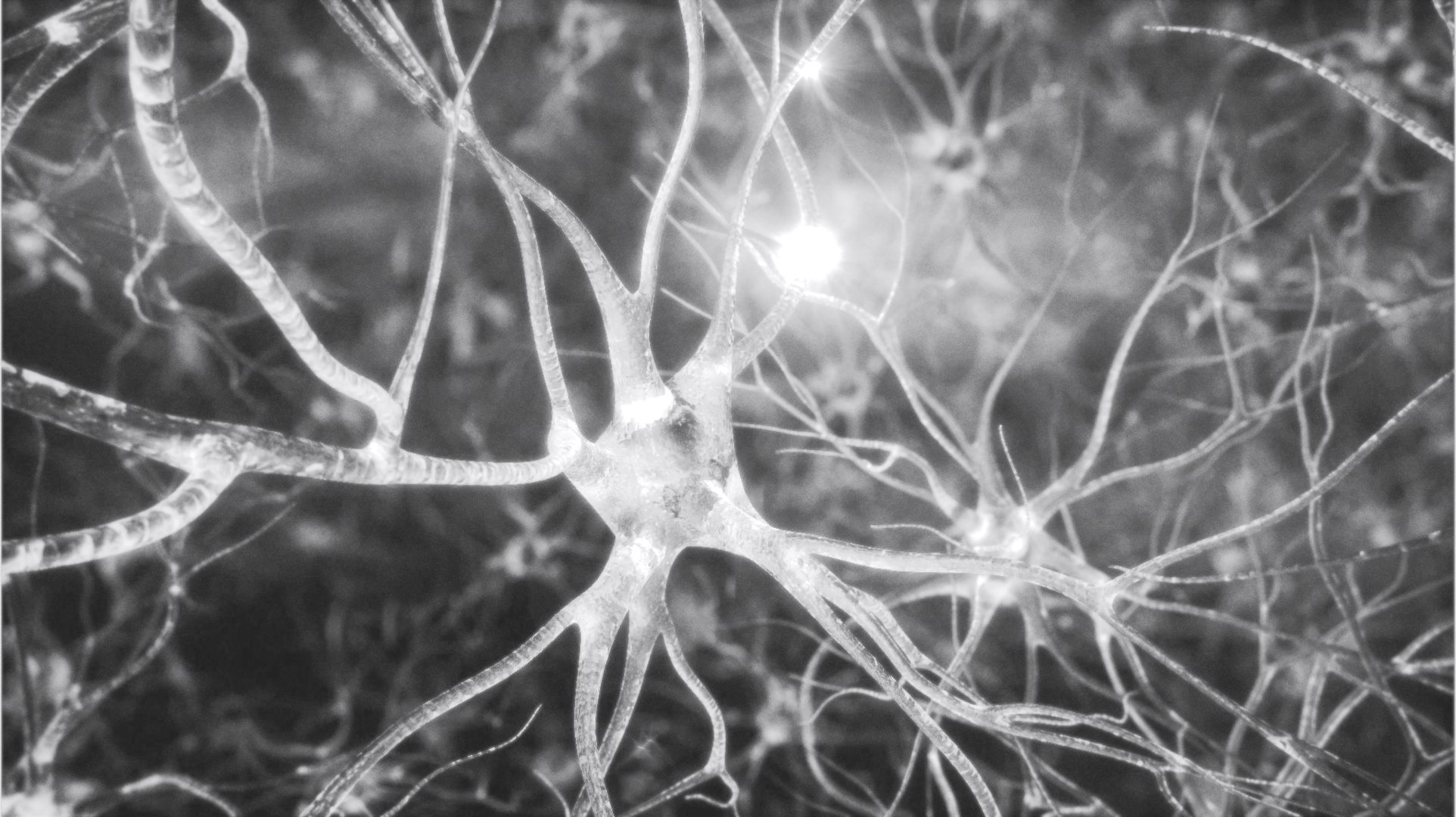 Speakers that shared their investigation with
our students and community
Speaker: Alan Gintzler , Ph.D.
Professor
Biochemistry Neurobiology of Pain and Addiction Research
SUNY Downstate Medical Center
Title: Activating endogenous opioids for pain relief; wishful thinking or reality?
Date: June 3, 2020
Biography: Dr. Alan Gintzler is a professor of biochemistry neurobiology of pain and addiction research in the department of obstetrics and gynecology at SUNY Downstate Medical Center. Dr. Gintzler, on behalf of SUNY Downstate, successfully spearheaded and directed the implementation of a Women's Health Research Training Grant, the first such grant in New York State. He runs a multidisciplinary research laboratory that has been funded by National Institutes of Health (NIH) for more than 30 years. His approach to research emanates from the firm belief that the inductive approach of clinician researchers and the deductive, are complementary, not antithetical or exclusionary. Dr. Gintzler, was the first to demonstrate the naturally occurring presence of morphine in neuronal tissue. As an assistant professor at Columbia University College of Physicians and Surgeons, he demonstrated that physiological hesitation is associated with a spinal opioid antinociception and subsequently elucidated the endocrine and opioid components underlying that antinociception. This research includes the molecular interface between ovarian sex steroids and analgesic pain mechanisms, focusing on the molecular underpinnings of the male/female dichotomy in the prevalence of chronic pain syndromes, analgesic responsiveness to narcotics and addiction mechanisms. Dr. Gintzler and his collaborators discovered recently that the mu and kappa types of opioid receptor heterodimerize in spinal cord in a female-specific fashion, which is regulated by rapid signaling by membrane estrogen receptors. Dr. Alan Gintzler received his doctorate from New York University School of Medicine and postdoctoral research training at the Roche Institute of Molecular Biology.
---
Speaker: Carlos Ponce, Ph.D.
Assistant Professor of Neuroscience
Department of Neuroscience
Washington University, School of Medicine
Title: Learning the Brain's Visual Language with Machine Learning
Date: June 17, 2020
Biography: Dr. Carlos Ponce is an Assistant Professor of Neuroscience Washington University School of Medicine, Department of Neuroscience. His research program aims to define how different brain regions interact to solve motion processing and visual object recognition, using a combination of reversible deactivation and microstimulation techniques as well as computational modeling. The experimental work at his laboratory is influenced by machine learning. They use a variety of deep neural network types to test preliminary hypotheses, interpret results and generate interesting stimuli for biology-based experiments. Dr. Carlos Ponce received his M.D-Ph.D. from Harvard Medical School and his Bachelor of Science from the University of Utah. He is originally from Chihuahua, Mexico.
---
Speaker: Diego Restrepo, Ph.D.
Professor, Cell and Development Biology
Director, Neuroscience Program
University of Colorado, Anschutz Medical Campus
Title: Intranasal Inflammation in COVID-19: A Devil in Disguise?
Date: June 24, 2020
Biography: Dr. Diego Restrepo is a systems neuroscientist with a background in biophysics. He is professor of Cell and Developmental Biology and the director of the Neuroscience Program at the University of Colorado, School of Medicine. He received his doctorate from the University of Rochester. The goal of his research is to understand how brain circuits mediate decision making to complex sensory input. At Dr. Restrepo's laboratory, they study how sensory processing areas of the olfactory and somatosensory systems handle information relevant to decision-making, and how they interact with downstream regions, in particular: piriform cortex and amygdala. His laboratory approach is multidisciplinary, involving mouse genetic, behavioral, molecular biological, biophysical and electrophysiological techniques. It is also involved in developing novel approaches to study circuit function in robust collaborations with physicists and engineers.
---
Speaker: Hamilton Farris, Ph.D.
Assistant Dean of Students Affairs and Records
Associate Professor-Research
Neuroscience Center
Department of Cell Biology and Anatomy
Department of Otorhinolaryngology and Biocommunication
Louisiana State University, School of Medicine
Title: Sexual Dimorphism in Vision: A Neuroethological Approach to Hormones, the Retina, and Visual Processing
Date: July 1, 2020
Biography: Dr. Hamilton Farris career involves three aspects of science education at Louisiana State University School of Medicine: mentoring, teaching, and research. As an Assistant Dean of Student Affairs, he advises MD and MD/PhD students on: academic, disciplinary, student health, career, research, and extracurricular issues. With regard to teaching, Dr.Fariis is co-director of Neuro-Psych training for pre-clinical medical students. For research, his lab integrates neurophysiology, pharmacology, evolutionary and developmental biology, and psychophysics to elucidate mechanisms of sensory processing. They take a neuroethological approach, determining how the nervous system and behavior function in their natural context. Most of their work focuses on the mechanisms and evolution of auditory and visual sensitivity in non-human animals, with publications in Nature Medicine, Nature Communications, and Science. Dr. Hamilton Farris received his PhD from Cornell University and his Bachelor of Science from the University of Mississippi.
---
Speaker: William Atchinson, Ph.D.
Professor
Pharmacology and Toxicology
Micgigan State University
Title: Potential Environmental Contributions to ALS: Role of Glumate-Induced Excitotoxicity
Date: July 8, 2020
Biography: Dr. William Atchison received the Ph.D. degree in Pharmacology in 1980, and postdoctoral training at Northwestern University, in the lab of Dr. Toshio Narahashi. Dr. Atchison began his independent academic research career in Pharmacology & Toxicology at Michigan State University in 1982, where he is now a Full Professor. His research aims to understand the basis of cellular neurotoxicity especially at synapses. This toxicity can result from disease process or chemical mediated damages The current focus is on gene X environmental contributions to motor neuron death in amyotrophic lateral sclerosis (ALS). In addition, to a highly productive research career, he has trained and mentored > 175 undergraduates, and 22 Ph.D. students in pharmacology and toxicology, genetics, biochemistry and neuroscience. A longstanding advocate of diversity in the sciences, Dr. Atchison created a program (The Bridge to the PhD in Neuroscience), in 2008, funded by NINDS. That program evolved into the present ENDURE Program. The two programs have produced ~40 Ph.D. students since its inception. Dr. Atchison received the prestigious 2014 Society of Toxicology Undergraduate Educator Award for his steadfast commitment to teaching of undergraduate students in toxicology and toxicology-related areas. In 2012 MSU recognized his efforts with the Distinguished Faculty Award, and in 2019 he was awarded the Distinguished Neurotoxicologist Award by the Neurotoxicology Specialty Section of the Society of Toxicology.
---
Speaker: Yarimar Carrasquillo, Ph.D.
Investigator
National Center for Complementary and Integrative Health
Division on Behavioral Neurocircuitry and Cellular Plasticity
National Institutes of Health
Title: Potential Environmental Contributions to ALS: Role of Glumate-Induced Excitotoxicity
Date: July 8, 2020
Biography: Dr. Yarimar Carrasquillo is a Principal Investigator at the National Center for Complementary and Integrative Health (NCCIH) at the National Institutes of Health (NIH). She directs a multidisciplinary research program aimed at delineating the mechanisms underlying the bidirectional modulation of pain in the brain, with a focus on the central amygdala. Dr. Carrasquillo was born and raised in Puerto Rico, where she received her B.S. in Biology from the University of Puerto Rico (UPR) in Rio Piedras. Her first research experience was as an MBRS scholar in the lab of Dr. Sandra Pena de Ortiz at the UPR. After graduating, she moved to Texas and obtained her Ph.D. in Neuroscience from Baylor College of Medicine in the lab of Dr. Robert Gereau, propelling her career in pain research. She focused her postdoctoral training in cellular physiology in the lab of Dr. Jeanne Nerbonne at Washington University School of Medicine and joined the NIH as a Tenure-Track Investigator in 2014. In addition to being passionate about pain research, the amygdala and neuronal excitability, she is also strongly committed to increasing diversity and inclusion in science. Dr. Carrasquillo has a 12 year old son and enjoys biking, running and outdoor activities.
---
Speaker: Ketema Paul, Ph.D.
Professor
Department of Integrative Biology and Physiology
University of California, Los Angeles
Title: Molecular Underpinnings of Sleep and its Regulation by Circadian Clocks
Date: July 22, 2020
Biography: Dr. Ketema Paul is a professor at the Department of Integrative Biology and Physiology at the University of California, Los Angeles. He received his doctorate from Georgia State University in Atlanta, Georgia. Dr. Paul completed a postdoctoral fellowship at Northwestern University in Evanston Illinois at the Center for Sleep and Circadian Biology under the guidance of Dr. Fred Turek. Dr. Paul's work examines the genetic regulation of sleep and how genetic heterogeneity influences the ability to recover from sleep loss. His research program currently has two foci: 1) to determine if disruptions of biological timing result in sleep-wake disorders and if so, which specific genes are involved and, 2) to determine if sex differences in the risk and severity of sleep abnormalities are chromosomally driven. His lab has recently undertaken a forward genetics approach to identify novel sleep genes. They have characterized a variety of sleep phenotypes in inbred mouse strains in sleep-replete and sleep-deprived conditions. The experiments conducted in his lab will not only identify new sleep genes, they will also help verify and clarify previously mapped genes whose roles are not yet clearly defined.
---
Speaker: José E. García Arrarás, Ph.D.
Professor
Department of Biology
Principal Investigator, Neuro-ID Program
University of Puerto Rico, Río Piedras Campus
Title: Nervous System Regeneration: As Viewed From a Different Phylum
Date: July 29, 2020
Biography: Dr. José E. García-Arrarás is a professor of the Department of Biology at the University of Puerto Rico. He is the Principal Investigator of the NeuroID Program and the director of an NIH-ENDURE (R25) grant and an NIH-BD2K (R25) grant that focus on advancing undergraduate students into careers of Neuroscience and Big Data. He ran for over 7 years the NINDS SNPR Program at UPR-RP. And also, he has participated in multiple training grants for undergraduate and graduate students via the NSF-REU, NIH-MBRS and NIH-MARC programs. Dr. José García's research has been funded uninterruptedly for 29 years by NIH and/or NSF. His main focus is the study of regenerative biology, using the model system presented in his proposal, which was pioneered in his laboratory. The long term goals of Dr. García studies are to decode the cellular and molecular basis of regeneration, using as a model system the echinoderm Holothuria glaberrima, a local sea cucumber. In the past 20 years, Dr. García's laboratory had made advances in deciphering regeneration mechanisms in both intestinal and nervous system regeneration. Likewise making their system known via articles, seminars, workshops and courses, both nationally and internationally. Now they are seeing a growth in the interest of using adult echinoderms for regeneration studies. Dr. García is interested in the training of students and the mentoring of junior faculty. He has a strong history of training undergraduate students (over 100), particularly underrepresented minorities. Many of his students have been co-authors in the laboratory publications and many others have continued to graduate careers.
---
Speaker: Yomayra F. Guzmán, Ph.D.
Associate Editor
Communications Biology
Nature Research Journal
Title: From Bench to Press: Tips for Navigating your Scientific Career and the Publishing Process
Date: August 5 , 2020
Biography: Dr. Yomayra F. Guzmán is an Associate Editor of the open access Nature Research journal Communications Biology. She joined the editorial team at Communications Biology in 2018. Her duties at the journal include choosing manuscripts for peer review and overseeing the peer review process, enforcing journal policies, commissioning commentaries and reviews, attending and organizing conferences, and conducting lab visits. Yomayra graduated from University of Puerto Rico Río Piedras campus with a major in Biology. While at the UPR-RP Yomayra worked in the laboratory of Prof. Carmen Maldonado-Vlaar examining the effects of the arginine vasopressin in spatial learning. She then moved to Chicago and received a PhD in neuroscience from Northwestern University where she studied oxytocin neurotransmission involved in social modulation of fear learning in rodents with Prof. Jelena Radulovic. Yomayra also studied the role of kainate receptors in neurodevelopment while conducting postdoctoral work with Prof. Geoffrey Swanson at Northwestern University.