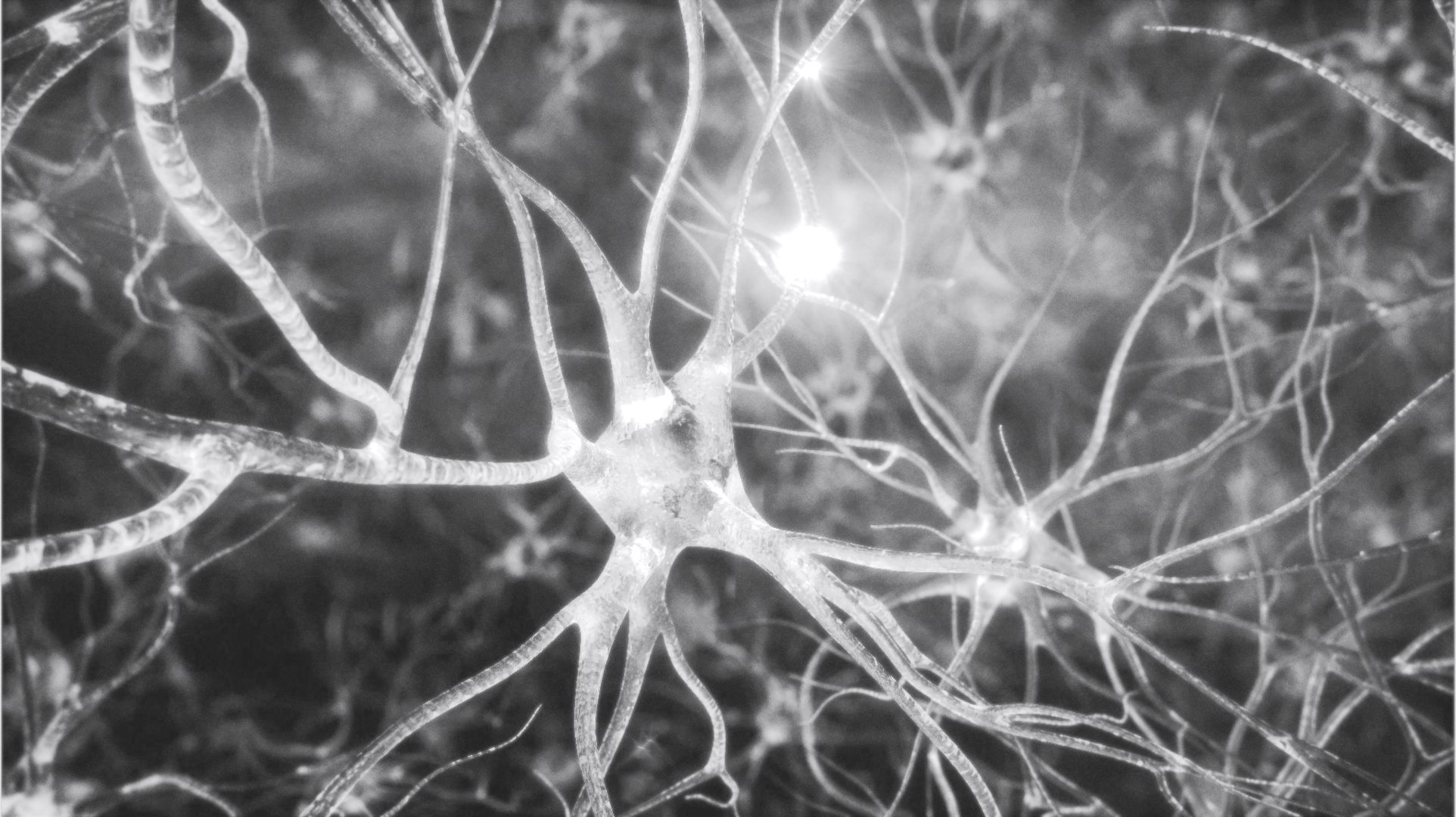 Get to know our speakers for this series.
They shared their investigation with our students and community.
---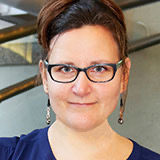 Speaker: Amelia J. Eisch, Ph.D.
Professor
Departments of Anesthesiology and Critical Care Medicine
University of Pennsylvania
Perelman School of Medicine 
Title: A Stimulating Question: Can A Neural Circuit of Memory Be Harnessed to Combat Depression (in Mice)?
Date: September 2, 2020
Biography: Dr. Amelia J. Eisch is a Professor of Anesthesiology and Critical Care and Neuroscience at the University of Pennsylvania Perelman School of Medicine and the Children's Hospital of Philadelphia (CHOP). As a PhD student in John Marshall's Lab (UC Irvine), she detailed the neural mechanisms and circuitry underlying psychostimulant-induced dopaminergic toxicity, gaining experience working inside the brain's classic "reward" circuitry and foundational knowledge on how to probe network function via behavioral metrics. As a postdoctoral fellow with Eric Nestler (Yale), her interest in the brain reward pathway led her "upstream" to the hippocampus which led to a successful effort in finding novel factors and processes that contribute to or are influenced by motivated behavior. For example, she discovered the relationship among experimenter-delivered- and self-administered-opiates, dentate gyrus neurogenesis, and the hypothalamic-pituitary-adrenal stress axis. In 2000, she opened her independent laboratory at UT Southwestern Medical Center in Dallas, where she and her team probed genetic and circuit mechanisms underlying behavior. She generated inducible transgenic mouse lines for fate tracking and genetic manipulation of adult neural stem cells in vivo, and worked with many approaches to genetically modify selective cell populations and analyze their behavioral impact. For her work, in 2011 Dr. Eisch was selected as the inaugural Seymour Benzer Lecturer by the National Academy of Science, an award established by Nobel Laureate Sydney Brenner to honor a researcher in neuroscience or genetics. The Eisch Lab still studies hippocampal neurogenesis, but merely as one index of the "health" of dentate gyrus, with the others being circuit- and behaviorally-based. The Eisch Lab is currently funded by NIH and NASA to explore hippocampal structure and function as relates to normal and pathological brain function, with a particular emphasis on adult neurogenesis, addiction, and stress-induced depression. In addition to her scientific accomplishments, Dr. Eisch has documented commitment to training the next generation of neuroscientists. She has mentored 100+ trainees in the Eisch Lab since 2000, has been PI of several NIH T32 training grants, is co-Director of admissions for the Neuroscience Graduate Group at PennMed, and in 2019 was received the Distinguished Mentor Award from PennMed's Biomedical Postdoctoral Programs.
---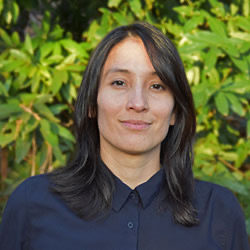 Speaker: Andrea Gómez, Ph.D.
Assistant Professor of Neurobiology
Department of Molecular & Cell Biology
Helen Wills Neuroscience Institute
University of California, Berkeley
Title: Alternative Splicing Choices for Synaptic Function
Date: September 9, 2020
Biography: Dr. Andrea Gómez is a neurobiologist at the University of California, Berkeley. She started her journey orbiting the sun in the desert mountains of southern New Mexico. The synthesis of two nerds: one a Mexican American electrical engineer, the other a social worker turned educator from the sovereign nation of Laguna Pueblo, Dr. Gómez was nurtured in the perfect conditions to incubate a neuroscientist. She received a bachelor's degree in biology from Colorado State University and a Ph.D. in developmental genetics from New York University. After completing a postdoctoral fellowship at the University of Basel in Switzerland, Dr. Gómez has returned to the U.S. in this fiery year of 2020 to start her lab at UC Berkeley. She devotes her time thinking about why animals with the same number of genes can have vastly different brain complexities. These efforts have led her to discover molecular programs that instruct for the synaptic organization of the brain. Dr. Andrea Gómez was named a European Molecular Biology Organization Postdoctoral Fellow in 2015 and a Brain and Behavior Research Foundation Young Investigator in 2020. She is a member of the Society for Neuroscience, American Indian Science and Engineering Society, and the Society for the Advancement of Chicanos and Native Americans in the Sciences. She is also an amateur woodworker specializing in unintentional, crooked furniture.
---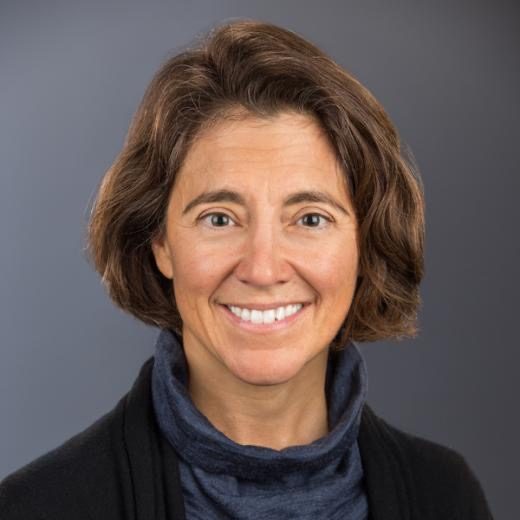 Speaker: Elva Díaz, Ph.D.
Professor
Department of Pharmacology
Chair, Neuroscience Graduate Program
UC Davis School of Medicine
Title: Molecular mechanisms of excitatory synapse development and plasticity
Date: September 16, 2020
Biography: Dr. Elva Díaz is a professor in the Department of Pharmacology and chair in the Neuroscience Graduate Program at UC Davis School of Medicine. Dr. Díaz has a broad background in biochemistry, molecular and cell biology and genomics in studies of the mammalian nervous system. She was born and raised in San Jose, California to parents originally from Mexico. Dr. Díaz' interest in science and math in high school eventually led her to a career in biomedical research. She earned a bachelor's degree from Harvard University in Biochemical Sciences in 1993. Following a summer internship at Merck & Co at Rahway, NJ, she pursued graduate studies at Stanford University and earned a Ph.D. in Biochemistry in 1999. Her graduate studies involved the molecular mechanisms of receptor trafficking in non-neuronal cells. As a postdoctoral scholar, Dr. Elva Díaz switched fields into developmental neurobiology and worked on functional genomics of nervous system development at UC Berkeley and UCSF. In 2003, she became an Assistant Professor in the Department of Pharmacology at UC Davis School of Medicine and in 2010 she was promoted to Associate Professor with tenure. She was promoted to Full Professor in 2018. Recently, Dr. Elva Díaz was appointed Chair of the Neuroscience graduate program.
---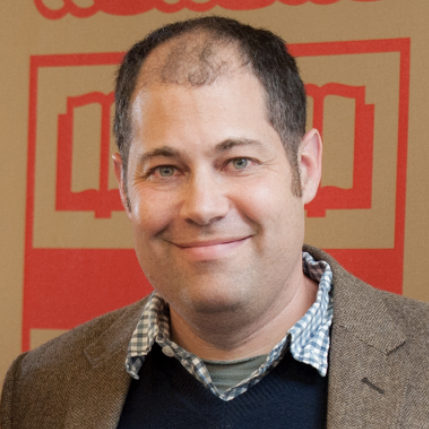 Speaker: Carlos Aizenman, Ph.D.
Professor
Department of Neuroscience
Brown University
Title: A role for matrix-metalloprotease 9 in neural development and neurodevelopmental disorders
Date: September 23, 2020
Biography: Dr. Carlos Aizenman is a professor of Neuroscience at Brown University. Dr. Aizenman interest in neuroscience began as an undergraduate in Brown University, where he worked in visual cortical synaptic plasticity in the laboratory of Mark Bear. As a PhD student in Johns Hopkins with David Linden, he studied plasticity of inhibitory inputs and of intrinsic excitability of deep-cerebellar nuclear neurons. His postdoctoral work was done in the lab of Holly Cline, where he combined his interest in the visual system withhis interest in the regulation of neural excitability. Now, Dr. Aizenman's lab studies how early experience shapes developing sensory circuits and how dysregulation of these processes leads to neurodevelopmental disorders. This year, Dr. Carlos Aizenman, was selected as one of the 100 the most inspiring Hispanic/Latinx scientists working in the United States.
---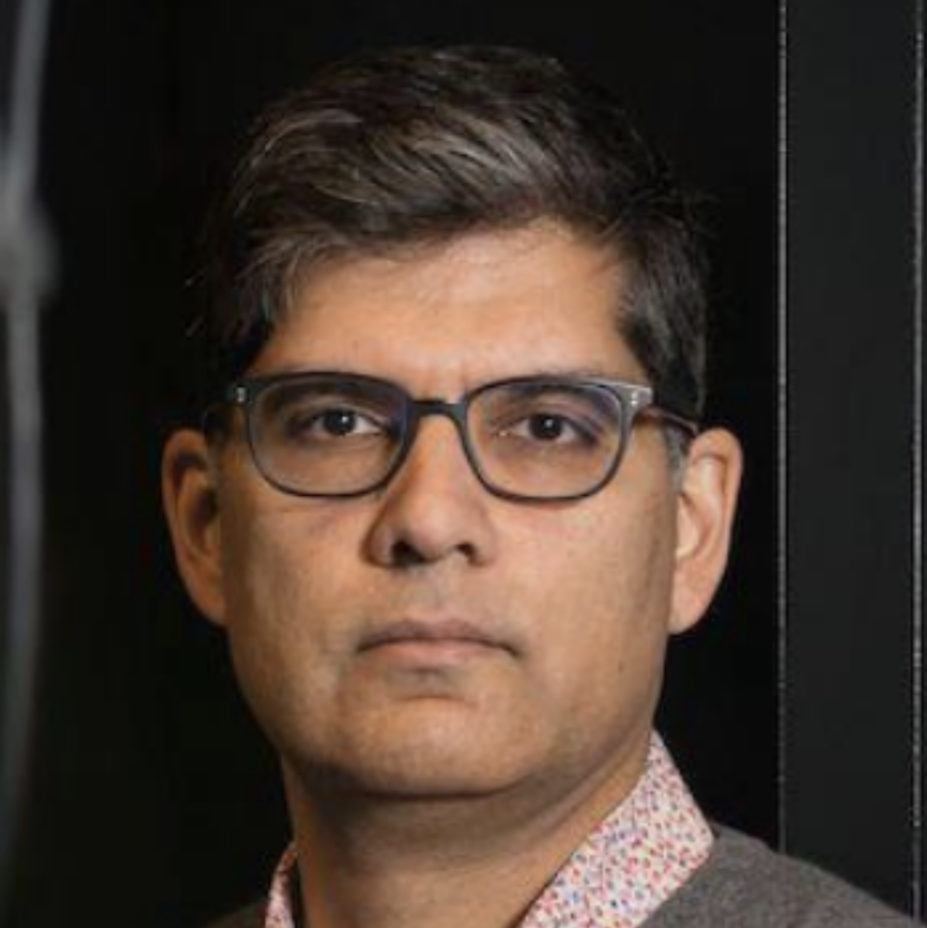 Speaker: Sandeep Robert Datta, MD, Ph.D.
Associate Professor
Department of Neuroscience
Harvard Medical University
Title: Unveiling brain function through Motion Sequencing
Date: September 30, 2020
Biography: Dr. Sandeep Robert Datta obtained a Bachelor of Science degree in Molecular Biochemistry and Biophysics from Yale University, and his M.D./Ph.D degree from Harvard University. After working as a postdoctoral fellow at Columbia University with Nobel laureate Richard Axel, he joined the Harvard Medical School Department of Neurobiology in 2009. Dr. Datta's lab focuses on understanding how sensory cues — particularly odors — are detected by the nervous system, and how the brain uses information about the presence of salient sensory cues to compose complex patterns of motivated action on a moment-to-moment basis. This work involves studying genes involved in detecting odors, revealing the patterns of neural activity deep in the brain that encode sensory maps of the outside world, exploring motor circuits that transform sensory codes into action, and probing the fundamental statistical structure of behavior itself. Dr. Datta has published numerous articles on his research in journals including Cell, Science and Nature, is a reviewer and an editor at multiple scientific journals, is an Associate Member of the Broad Institute, and is a Principal Investigator in the Italian Institute of Technology/Harvard Medical School joint program in the neurosciences. Dr. Datta has received the NIH New Innovator Award, the Burroughs Welcome Career Award in the Medical Sciences, the Alfred P. Sloan Research Fellowship, the Searle Scholars Award, the Vallee Young Investigator Award, the McKnight Endowment Fund Scholar Award and has been named a fellow of the National Academy of Science/Kavli Scholars program. In addition, Dr. Sandeep Robert Datta is a cofounder of Optogenix (which manufactures biocompatible optical fibers for recording/manipulation of the brain), Syllable Life Sciences and Abelian Therapeutics.
---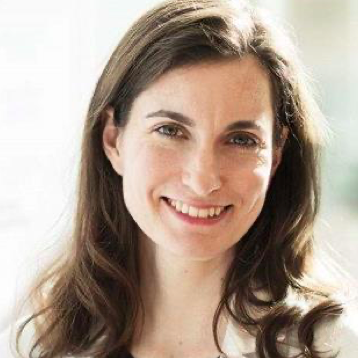 Speaker: Adrienne Boire, Ph.D.
Neuro-oncologist
Neurologist
Memorial Sloan Kettering Cancer Center
Title: A translational approach to the study and treatment of leptomeningeal metastasis
Date: October 7, 2020
Biography: Dr. Adrienne Boire, is a physician-scientist at Memorial Sloan Kettering Cancer Center in New York. After undergraduate work in Biology at Macalester College, she completed her Ph.D. in Biochemistry at Tufts University in 2004 under the mentorship of Athan Kuliopulos, M.D., Ph.D. She then earned an M.D. at the University of Chicago Pritzker School of Medicine in 2008, followed by residency in Neurology at Columbia Presbyterian Hospital and fellowship in Neuro-Oncology at Memorial Sloan Kettering Cancer Center. After completing a post-doctoral fellowship under the guidance of Joan Massagué, Ph.D., she joined the Human Oncogenesis and Pathology Program at MSKCC as an assistant member in 2017. As a neuro-oncologist, Dr. Boire cares for patients with metastasis to the central nervous system (CNS) and conducts clinical trials targeting these tumors. As a scientist, she runs a laboratory- based research program focused on metastasis to the CNS, both leptomeningeal and parenchymal metastases. The laboratory employs multiple complementary approaches to identify and target cancer cell adaptations to the challenging microenvironmental constraints posed by the CNS.
---
Biography: Dr. Bill Rebeck is a Professor in the Department of Neuroscience at Georgetown University. He grew up in Cincinnati, OH, and attended Cornell University. After graduating, he worked for three years as a chemist at an agricultural products company and then earned a PhD in Toxicology at Harvard University in 1990. He spent one year on a Fulbright fellowship in Heidelberg, Germany, pursuing research on Alzheimer's disease in the lab of Konrad Beyreuther. He then began research at Massachusetts General Hospital with Brad Hyman. He moved his lab to Georgetown University in 2003. For over 25 years, Dr. Rebeck, has been interested in genetic risk factors for Alzheimer's disease, specifically variants of the APOE gene. His lab uses cell culture and mouse models to examine the effects of APOE isoforms on normal brain function prior to the accumulation of Alzheimer's lesions. He has been very involved in graduate education, serving as assistant director of the MS in Integrative Neuroscience, director of the PhD program in Neuroscience for eight years, and Dean of the Graduate School of Arts and Sciences for 18 months. In 2017, Dr. Rebeck received the Georgetown Presidential Distinguished Scholar-Teacher award.
---
Biography: Dr. Suzana Herculano, is a biologist and neuroscientist at Vanderbilt University, where she is Associate Professor in the Departments of Psychology and Biological Sciences. Her research focuses on what different brains are made of; what that matters in terms of cognition, energy cost, and longevity; and how the human brain is remarkable, but not special, in its makeup. She is the author of The Human Advantage (MIT Press, 2016), in which she tells the story of her discoveries on how many neurons different species have—and how the number of neurons in the cerebral cortex of humans is the largest of them all, thanks to the calories amassed with a very early technology developed by our ancestors: cooking. She spoke at TEDGlobal 2013 and TEDxNashville 2018 and is an avid communicator of science to the general public.
---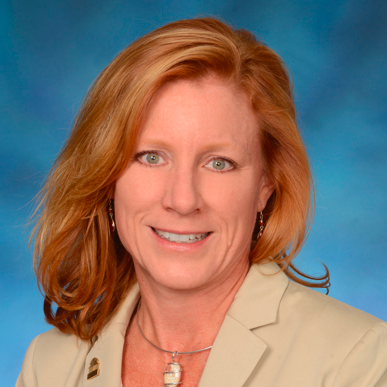 Speaker: Tracy Bale, Ph.D.
Professor
Department of Pharmacology & Psychiatry
Director, Center for Epigenetic Research 
in Child Health & Brain Development
University of Maryland
School of Medicine
Title: Identifying novel mechanisms of trauma programming: How do you cope with stress?
Date: October 28, 2020
Biography: Dr. Tracy L. Bale is a Professor of Pharmacology and Director of the Center for Epigenetic Research in Child Health and Brain Development in the School of Medicine at the University of Maryland, Baltimore. She completed her Ph.D. at the University of Washington in the Department of Pharmacology, and her postdoctoral work at the Salk Institute with Dr. Wylie Vale. Dr. Bale was Professor of Neuroscience at the University of Pennsylvania for 15 years prior to her move to UMB. Her research focuses on understanding the role of stress dysregulation in neurodevelopmental and neuropsychiatric diseases, and the sex differences that underlie disease vulnerability in humans and using the mouse as a model. She is interested in developing models of parental stress and the germ cell involvement in intergenerational programming of neurodevelopment. She serves on many internal and external advisory committees, panels, and boards and served as Chair of the NNRS CSR study section and was a Reviewing Editor at the Journal of Neuroscience for the last 6 years. She has been the recipient of multiple awards for her research in this area including the career development award for early career achievement and promise by the Society for Neuroscience, the Richard E. Weitzman Memorial award as exceptionally promising young investigator award by the Endocrine Society, the Medtronic Award from the Society for Women's Health Research for outstanding research that has led to the improvement of women's health, and recently the Daniel H. Efron award from the American College of Neuropsychopharmacology. She was recently elected President of the International Brain Research Organization (IBRO).
---
Biography: Dr. Meaghan Creed earned her HBSc and PhD at the University of Toronto in Canada. During her graduate work, she studied deep brain stimulation (DBS) applied to the basal ganglia in models of movement disorders. For post-doctoral training, she moved to the University of Geneva in Switzerland, where she used optogenetic tools and electrophysiology to understand how addictive drugs re-wire synapses in the brain's reward system. In order to treat any psychiatric condition, we must first understand its underlying pathology. To this end, her research seeks to integrate a variety of approaches to understand how plasticity in the brain's reward system underlies maladaptive reward-guided behavior in models of addiction and chronic pain. Her ultimate goal is to apply treatments like DBS to modulate neural circuit function and treat behavioral symptoms of chronic pain and substance use disorders.
---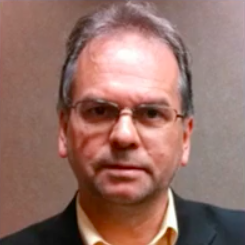 Speaker: Yoland Smith, Ph.D.
Director, Neuroscience Program T32
Director, Division of Neuropharmacology and Neurological Disorders
Professor and Vice-Chair, Faculty Development
Department of Neurology
Yerkes National Primate Research Center
Emory University
Title: Thalamic Pathology in Parkinson's Disease: A Potential Source of Early Cognitive Impairments
Date: November 11, 2020
Biography: Dr. Yoland Smith got his Ph.D. in Neuroscience from Laval University (Quebec, Canada) in 1988. After postdoctoral training at Oxford and Johns Hopkins University, he became an Assistant professor in the Department of Anatomy at Laval University (1991-1996). In 1996, he joined the School of Medicine of Emory University where he is currently Professor and vice-chair of faculty development in Neurology and Chief of the Division of Neuropharmacology and Neurological Disorders at the Yerkes National Primate Research Center. Dr. Smith is a member of the Emory Udall Center of Excellence for Parkinson's Disease and has published over 250 peer-reviewed manuscripts on the pathophysiology of brain networks in Parkinson's disease and related movement disorders. He is the Senior Editor of the European Journal of Neuroscience. He is deeply involved in graduate education as a teacher, mentor, and principal investigator of the NIH T32 Training grant that supports the Emory Graduate Neuroscience Program.
---
Biography: Dr. Kelly Monk is a senior scientist and co-director of the Vollum Institute. After earning her B.S. degree in Biochemistry from Elmira College in 2001, Kelly pursued doctoral studies at the University of Cincinnati/Cincinnati Children's Hospital under the mentorship of Nancy Ratner and was awarded her Ph.D. in Cell Biology in 2006. She did postdoctoral training in the lab of William Talbot at Stanford University School of Medicine. In 2011, she was appointed as an assistant professor in the Department of Developmental Biology at Washington University School of Medicine in St. Louis and was promoted to associate professor with tenure in 2016. Dr. Monk joined the Vollum Institute in 2017 and was named director of the Vollum/OHSU Neuroscience Graduate Program in 2018. She has been instrumental in establishing zebrafish as a model to study glia, and her studies demonstrated that zebrafish and mammalian glia are remarkably similar. Through genetic screens, she discovered that the adhesion G protein-coupled receptor (aGPCR) Gpr126 is essential for myelination. She began her independent career in 2011 and has since gained recognition as a leader in the fields of glial cell biology and neuron-glial interactions. Her work on Gpr126 and other aGPCRs has helped to lay the foundation for the rapidly growing aGPCR field. Dr. Monk and her team have discovered new roles for aGPCRs in the developing nervous system, were the first to delineate aGPCR functions in the adult nervous system during homeostasis and injury, and defined new activation paradigms, ligands, and downstream signaling mechanisms for this previously completely enigmatic receptor class. Beyond aGPCRs, she has leveraged the power of zebrafish genetics coupled with synergistic approaches in mouse, and her group is now armed with ~30 mutants from new forward genetic screens that can address key outstanding questions in glial cell biology and neuroscience including: glial fate specification and heterogeneity; the cell biology of myelination; mechanisms of glial-neuron and glial-glial interactions; glial support of neurons; and the contribution of glia to circuits and behavior.
---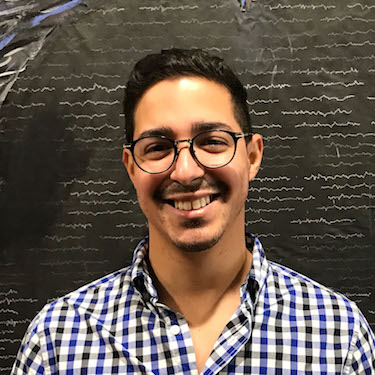 Speaker: Héctor De Jesús-Cortés, Ph.D.
Postdoctoral Fellow
Chair, Brain and Cognitive Sciences Postdoctoral Association
Director, SNPP
The Picower Institute for Learning and Memory
Massachusetts Institute of Technology
Title: Re-opening of juvenile-like plasticity using pharmacological and digital therapeutics in adult mice
Date: December 2, 2020
Biography: Dr. Hector De Jesús-Cortés is a postdoctoral fellow at the Bear Lab and chair of the Brain and Cognitive Sciences Postdoctoral Association at Massachusetts Institute of Technology (MIT). He received a Ph.D. in Neuroscience at the University of Texas Southwestern Medical Center. Dr. De Jesús, passion for science lies in understanding how the brain works with the ultimate goal of applying this knowledge to ameliorating neuropsychiatric disorders. Specifically, he is interested in understanding what are the cellular and molecular mechanisms leading to experience-dependent synaptic plasticity changes. Since high school, he has been exposed to a variety of techniques in both chemistry and biology that allows him to contribute to answering this question. As an undergraduate student, Dr. De Jesús led a project characterizing the proteomic changes in a mouse model of tauopathies (i.e. Alzheimer's disease). Additionally, as part of a summer program, he worked on a project using Zebrafish studying the toxic effects in neurons of the chemotherapy drug Cisplatin. Later, as a graduate student, he focused on the development and testing of a neuroprotective compound, P7C3, in mice, rat, C. elegans, and cellular models. The broad array of exposure to multiple animal models and techniques has made him eager to use multi-level approaches (biochemistry to behavior) to answer mechanistic questions. Therefore, he joined Dr. Bear's laboratory at MIT to learn and apply in-vivo electrophysiology in the context of experience-dependent plasticity. His goal is to use a theory-based approach in order to identify interventions that promote synaptic plasticity and recovery from neurodegenerative disorders.
---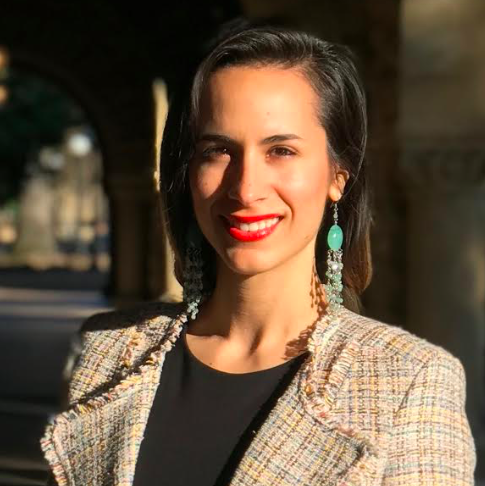 Speaker: Edith Brignoni-Pérez, Ph.D.
Postdoctoral Fellow
Developmental-Behavioral Pediatrics
T-32 Research Training in Child Psychiatry and Neurodevelopment
Stanford University, School of Medicine BRAINS Affiliate
NSP Alumni
Title: Changes in human brain function and structure in relation to experience during typical and atypical development
Date: December 9, 2020
Biography: Dr.Edith Brignoni Pérez' research interests are focused on human brain-behavior early development and how experience modulates neurocognitive developmental outcomes, both in typical and atypical trajectories. Upon graduation of her B.A. in Psychology at the University of Puerto Rico, Río Piedras, Dr. Brignoni Pérez completed her Ph.D. in Neuroscience at Georgetown University School of Medicine in June 2019. Her doctoral work focused on investigating the neurofunctional bases of reading in bilingual-biliterate children and young adults, advised by Dr. Guinevere F. Eden at the Center for the Study of Learning. She joined the Developmental-Behavioral Pediatrics division at Stanford University School of Medicine in July 2019 as a postdoctoral fellow co-advised by Drs. Heidi M. Feldman, Katherine E. Travis, and Ian Gotlib. Dr. Brignoni Pérez' current research looks at two different developmental stages: childhood and infancy. In children, she addresses questions relevant to the brain's structural connectivity (white matter microstructure) in relation to learning abilities (reading and spoken language/precursors of reading). In infants, she investigates how white matter microstructure and neurodevelopmental outcomes are associated in relation to experience (e.g., skin-to-skin contact; maternal speech exposure), particularly in infants born preterm. She also currently studies disparities in the neonatal health care system, as well as the impacts of a pandemic on neonatal care for at-risk infant populations.
---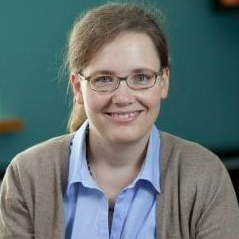 Speaker: Kristina Nielsen, Ph.D.
Associate Professor of Neuroscience
Scientific Director, Zanvyl Krieger Mind/Brain Institute
Johns Hopkins University, School of Medicine
Title: Development of motion vision in ferrets
Date: December 16, 2020
Biography: Dr. Kristina Nielsen is an associate professor of neuroscience at the John Hopkins University School of Medicine and at the Zanvyl Krieger Mind/Brain Institute (of which she also is the scientific director). Her research focuses on the function and development of higher level visual cortex. Dr. Nielsen earned her PhD from the Max Planck Institute for Biological Cybernetics in Tübingen, Germany. There, she conducted research in the lab of Nikos Logothetis, investigating the encoding of objects in the inferotemporal cortex. In 2006, she joined the labs of Ed Callaway and Rich Krauzlis at the Salk Institute in La Jolla, California, as a post-doctoral fellow. Her post-doctoral work focused on two techniques that allow the study of the function of neural circuits in vivo with a high degree of specificity: viral vector-based approaches and two-photon microscopy. Dr. Nielsen joined the Johns Hopkins faculty in 2012. Ongoing research in her lab focuses on the structure and function of circuits in higher visual cortex, as well as their development and plasticity.