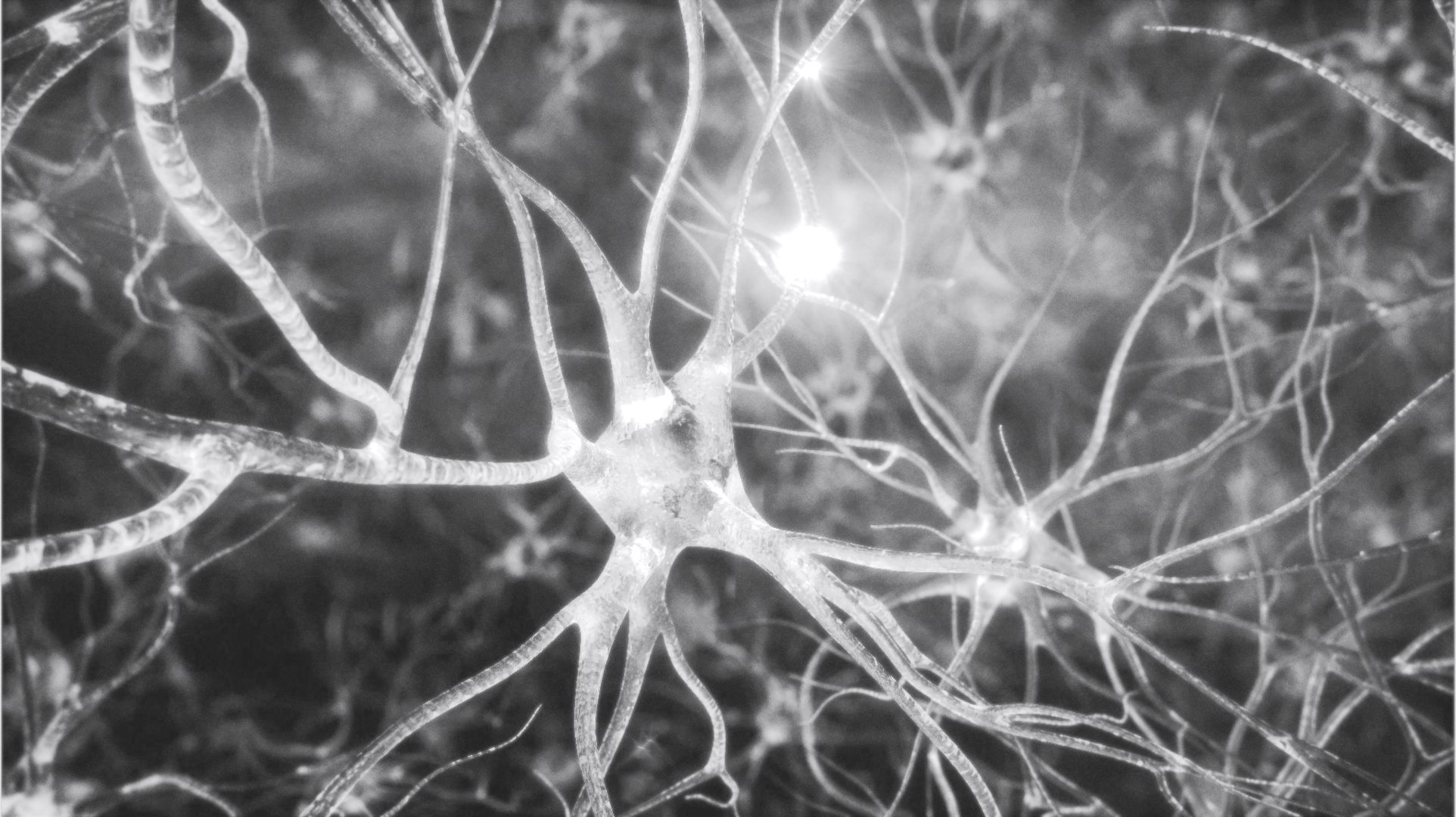 Speakers that shared their investigation with
our students and community.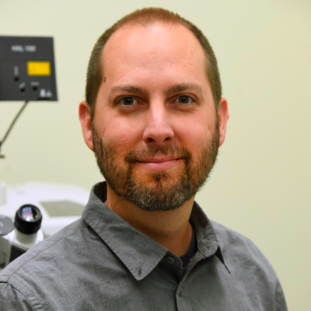 Speaker: Santos Franco, PhD
Associate Professor of Pediatrics
Boettcher Investigator
University of Colorado
School of Medicine
Title: Spatial and Temporal Control of Neural Stem Cell Fate in the Developing Brain
Date: March 3, 2021
Biography: Santos earned his B.S. in Biological Sciences from Colorado State University in 2000. He obtained his Ph.D. in Cellular and Molecular Biology from the University of Wisconsin – Madison in 2005, where he studied cell motility in the laboratory of Anna Huttenlocher, M.D. Santos then performed his postdoctoral studies at The Scripps Research Institute – La Jolla, in the laboratory of Ulrich Müller, Ph.D. In the Müller lab, Santos studied development of the cerebral cortex, focusing on the cellular and molecular mechanisms of neuronal migration and cell fate specification. Santos started his own lab in 2013 at the University of Colorado Anschutz Medical Campus, Department of Pediatrics, Section of Developmental Biology. He is also an investigator in the Program of Pediatric Stem Cell Biology at Children's Hospital Colorado and serves as the Diversity, Equity and Inclusion Coordinator for the Section of Developmental Biology and for the graduate program in Cell Biology, Stem Cell and Development Santos was promoted to Associate Professor in July 2020.
---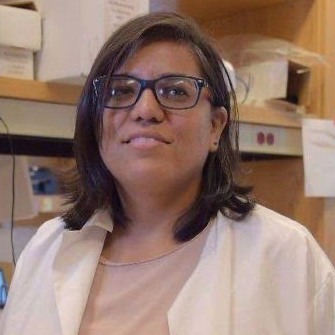 Speaker: Mary Kay Lobo, PhD
Professor
Dept. Of Anatomy and Neurobiology
University of Maryland
School of Medicine
Title: The impact of stress and opioids on brain molecular mechanisms
Date: March 10, 2021
Biography: Mary Kay Lobo is a professor at the University of Maryland School of Medicine (UMSOM) in Baltimore in the Department of Anatomy and Neurobiology. She is the co-Director for the UMSOM Center for Substance Use in Pregnancy. She received a B.S. in Biology and a Ph.D. in Neuroscience from the University of California, Los Angeles. Dr. Lobo's research focuses on the neurobiological mechanisms that mediate maladaptive behavior including those related to substance use disorders and mood disorders. Her lab employs a multitude of genetic and cell subtype specific tools to probe cell-type specific adaptations in the brain in disruptive behavior. Dr. Lobo is a Reviewing editor for the Journal of Neuroscience and eLife. She is a recipient of a 2017 Presidential Early Career Award for Scientists and Engineers (PECASE) awarded from the Obama administration. Dr. Lobo's laboratory is funded by the National Institute of Mental Health, the National Institute of Drug Abuse, and the United States-Israel Binational Science Foundation.
---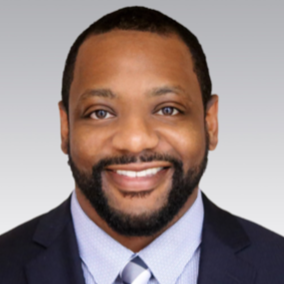 Speaker: Oliver Rollins, PhD
Assistant Professor
Department of Sociology
University of Louisville
Title: The Taboo of Race: "Color-blind" Racism and the "Violent Brain"
Date: March 17, 2021
Biography: Oliver Rollins is an assistant professor in the Department of Sociology at the University of Louisville. His research focuses on the ways sociocultural dynamics inform the production, use, and anticipated value of neuroscientific knowledge. Currently, he's conducting a project that examines the social and bioethical implications of neuroscience research on implicit bias, which uses qualitative sociological methods to explore the potential challenges, consequences, and promises of operationalizing racial prejudice and identity as neurobiological processes. Rollins's forthcoming book, Conviction: The Making and Unmaking of The Violent Brain (Stanford University Press, 2021), traces the development and use of neuroimaging research on anti-social behaviors and crime, with special attention to the limits of this controversial brain model when dealing with aspects of social difference, power, and inequality. Previously, Rollins was a postdoctoral researcher at University of Pennsylvania in the Program on Race, Science & Society (2014-2018) and the Center for Africana Studies and Center for Neuroscience and Society (2016-2018). Rollins received his Ph.D. in Sociology from the University of California, San Francisco (UCSF).
---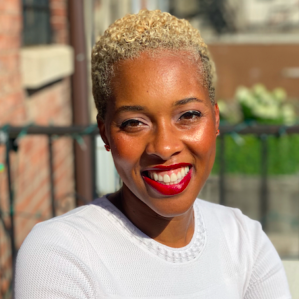 Speaker: Bianca Jones Marlin, PhD
Assistant Professor
Psychology & Neuroscience
Principal Investigator
Columbia's Zuckerman Institute, Columbia University
Title: Bridging the gap between innate and learned behaviors: A parent's role in promoting survival
Date: March 24, 2021
Biography: Dr. Bianca Jones Marlin's research investigates the relationship between the innate and the learned.
Dr. Marlin has examined how an organism unlocks an innate behavior at the appropriate time (maternal
instinct), and how learned information is passed to subsequent generations via paternal transgenerational epigenetic inheritance. Recent observations suggest the heretical view that adaptive changes in response to physical or emotional trauma in parents can be transmitted to their offspring by epigenetic modifications of DNA. These changes in gene expression, and consequent behaviors, may permit the offspring to exhibit an inherited adaptation to the environment of their parents. However, the mechanism of transgenerational inheritance of environmental information remains a complex mystery. Novel experiments performed by Dr. Marlin and her colleagues have demonstrated that odors in the environment of a mouse associated with aversive consequences result in compensatory alterations in the olfactory system of their offspring. Dr. Marlin's work combines neural imaging, behavior, and molecular genetics to understand the transfer of information inherent in neurons of the parent, through the gamete, to neurons of their offspring. Thus, Dr. Marlin found that a learned behavior in the parent can essentially become an innate behavior in the offspring. Achieving an understanding of how to intervene when such an adaptation no longer benefits the offspring would be of important translational value. Dr. Marlin's goal is to uncover the process in which a learned adaptation can be transmitted across generations, providing innovative insight into elusive mechanisms of evolution. Dr. Marlin's work in elucidating the mechanisms through which learning and emotion in one generation are transmitted, not culturally but rather biologically through DNA, will have profound implications in societal health and mental well-being.
---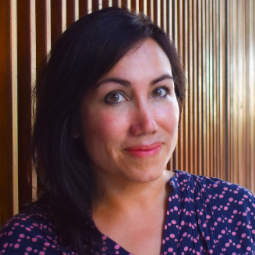 Speaker: Alicia Izquierdo, PhD
Professor, University of California, Los Angeles
Behavioral Neuroscience Area
Department of Psychology
Neuroscience Interdepartmental Program
The Brain Research Institute
Title: Frontocortical circuits in reward learning and choice under uncertainty
Date: April 14, 2021
Biography: Dr. Izquierdo received a B.S. in Biology and Psychology from Emory University, and a Ph.D. in Cognitive Neuroscience through the Graduate Partnership Program between the National Institutes of Health and The George Washington University. After completing her doctoral work at the National Institute of Mental Health, she spent two years as a postdoctoral fellow at the National Institute on Alcohol Abuse and Alcoholism. Dr. Izquierdo is active in a number of national and international organizations and initiatives that promote diversity and inclusion in STEM. She also devotes significant energy to mentoring, recognized by the Department's J. Arthur Woodward Graduate Mentor Award for 2018.
---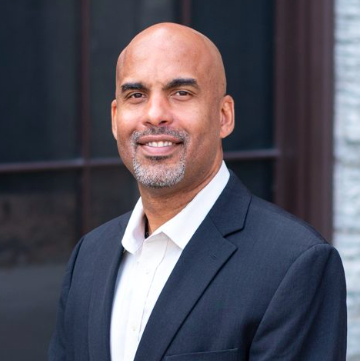 Speaker: Damien Fair, PA-C, PhD
Redleaf Endowed Director
Masonic Institute for the Developing Brain
Professor, Institute of Child Development
College of Education and Human Development
Professor, Department of Pediatrics, Medical School
University of Minnesota
Title: Developmental Cognitive Neuroscience in the Era of Big Data
Date: April 21, 2021
Biography: Dr. Damien Fair is originally from Winona, Minnesota. He obtained his B.A. degree in 1998 from Augustana College in Sioux Falls, South Dakota and his Master of Medical Science degree in 2001 from the Physician Assistant program at the Yale University School of Medicine. From 2001-2003, Dr. Fair practiced as a Physician Assistant in the Neurology department at Yale- New Haven Hospital. This professional experience led him to pursue further education in the Neuroscience Graduate Program at the Washington University School of Medicine in St. Louis. There, he became interested in applying resting state fMRI, a method of functional magnetic resonance imaging (fMRI) used to understand how different regions of the brain interact when a research subject is not engaged in performing a specific task (i.e. in a resting state). In collaboration with Marcus Raichle, he developed a method to mine through traditional fMRI scans for this resting state information. He used this new methodology in concert with mathematical modeling to understand how brain networks develop over time. Dr. Fair completed postdoctoral training at Oregon Health and Science University (OHSU) where he spent 10 years as the principal investigator on the Developmental Cognition and was a true champion for diversity, equity and inclusion efforts within the institution. During his time at OHSU, he co-founded Nous Imaging Inc. In 2020, he returns to his home state and accepted a position at the University of Minnesota, where he is now a Professor and the Redleaf Endowed Director of the Masonic Institute for the Developing Brain. The institute, which was announced in May 2020 with a $35 million endowment, is set to open in October 2021 and will focus on the early diagnosis, prevention, and treatment of neurodevelopmental disorders. Dr. Fair's group works to understand the similarities and differences in connectomes across humans as they carry out specific tasks and while their minds are at rest. His work focuses more specifically on investigating developmental conditions like attention deficit hyperactivity disorder and autism spectrum disorder, as well as other pediatric conditions. In addition, Dr. Fair has applied his research findings to advocate for equitable education for neurodiverse children. During his very promising career, Dr. Fair was the recipient in 2013 of Presidential Early Career Award for Scientists and Engineers, 2013 and in 2020 the MacArthur Fellowship. These "genius grants" are awarded to talented individuals in a variety of fields who have shown exceptional originality in and dedication to their creative pursuits.
---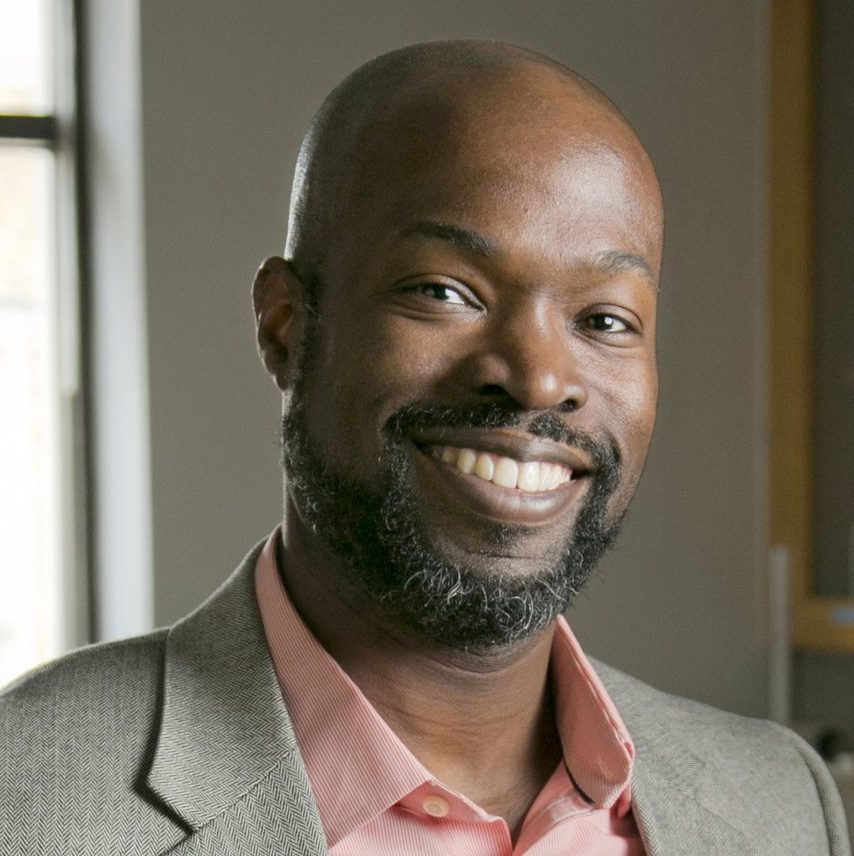 Speaker: Kafui Dzirasa, MD, PhD
K. Ranga Rama Krishnan Associate Professor
Laboratory for Psychiatric Neuroengineering, Principal Investigator
Department of Psychiatry and Behavioral Sciences
Departments of Neurobiology, Biomedical Engineering, Neurosurgery
Center for Neuroengineering
Duke University Medical Center
Title: Mapping Emotions: Discovering structure in mesoscale electrical brain recordings
Date: April 28, 2021
Biography: Dr. Kafui Dzirasa is the first African American to complete a PhD in Neurobiology at Duke University. His research interests focus on understanding how changes in the brain produce neurological and mental illness. Kafui obtained an MD from the Duke University School of Medicine in 2009 and completed residency training in General Psychiatry in 2016. Kafui's laboratory was featured on CBS 60 Minutes in 2011. He has been awarded the International Mental Health Research Organization Rising Star Award, the Sydney Baer Prize for Schizophrenia Research. In 2017, he was recognized as 40 under 40 in Health by the National Minority Quality Forum, and the Engineering Alumni of the Year from UMBC. Kafui was awarded the Presidential Early Career Award for Scientists and Engineers: the nation's highest award for scientists and engineers in the early stages of their independent research careers in 2016. In 2019, Kafui was awarded the Alan Leshner Public Engagement Fellowship from the American Association for the Advancement of Science and the Society for Neuroscience Young Investigator award given to the best young brain scientist in the world. Kafui has served as an Associate Scientific Advisor for the journal Science Translational Medicine, and he was a member of the 17-member Next Generation Research Initiative mandated by Congress. He has also served on the Editorial Advisory Board for TEDMED, and the Advisory committee for the NIH Director for the BRAIN Initiative. Kafui is the K. Ranga Rama Krishnan endowed Associate Professor at Duke University with appointments in the Departments of Psychiatry and Behavioral Sciences, Neurobiology, Biomedical Engineering, and Neurosurgery.
---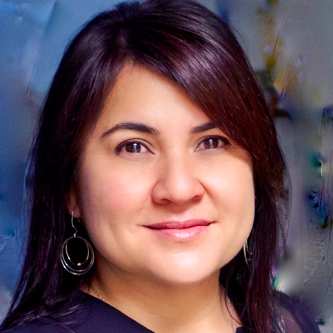 Speaker: Diana Bautista, PhD
Professor
Department of Molecular & Cell Biology
Helen Wills Neuroscience Institute
University of California, Berkeley
Title: Itchy & Scratchy: Molecular & Cellular Mechanisms of Itchy, Touch & Pain
Date: May 19, 2021
Biography: Dr. Diana Bautista is the Class of 1943 Memorial Chair and Professor of Cell and Developmental Biology and of Neurobiology in the Department of Molecular and Cell Biology and the Helen Wills Neuroscience Institute at the University of California, Berkeley. Dr. Bautista received her bachelor's degree in Biology & Biochemistry from the University of Oregon, her Ph.D. in Neuroscience from Stanford University with Dr. Rich Lewis and was a postdoctoral fellow in Physiology at the University of California, San Francisco with Dr. David Julius. She joined the faculty at UC Berkeley in 2008. Bautista's lab studies the molecular and cellular mechanisms of itch, touch and pain, under normal and disease conditions. Her research has been funded by the NIH since 2009 and her work has been recognized by numerous awards, including the 2014 Society for Neuroscience Young Investigator Award, a 2016 Howard Hughes Medical Institute Scholar Award and a 2019 NIH Director's Transformative Research Award.