The Neuroscience and Society series is back this summer and with new talks.
The first virtual seminar will be next Monday, June 7, 2021 AT 9:00AM via ZOOM and guest speaker will have Dr. Giovanni Tirado and his talk titled "Memory and Eye Witness".
Event information: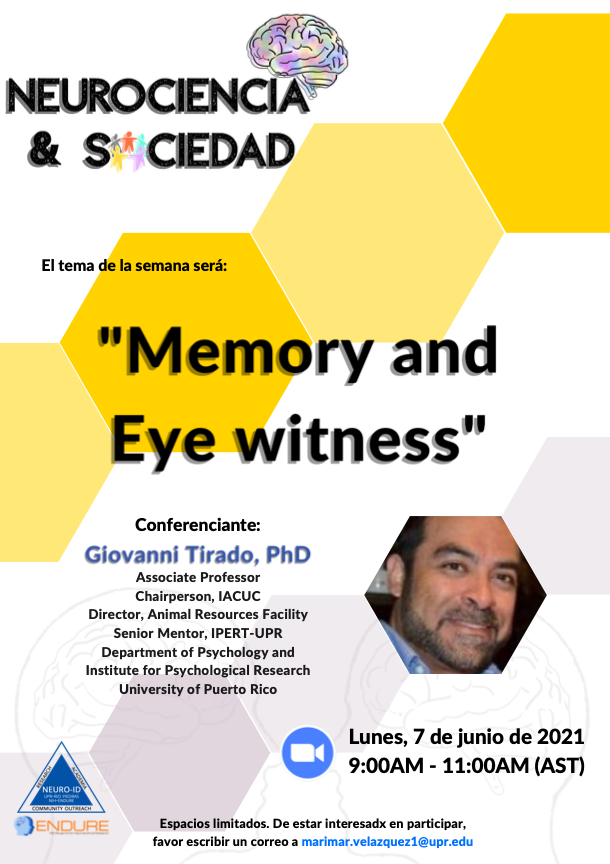 For more information on how to participate and register, send us an email at marimar.velazquez1@upr.edu.