The Neuro-ID Program will be participating and presenting at the BRAIN Initiative® Investigators Meeting event, in the Diversity, Equity and Inclusion category. The poster's title is: A multidimensional and virtual summer research training program in the Neurosciences for undergraduate students from underrepresented backgrounds at a Hispanic Serving Institution, and the presenter is the co-principal investigator of the program, Dr. Carmen S. Maldonado-Vlaar. In this event, she will present the evaluation findings of the virtual summer 2020.
Read more about Dr. Carmen S. Maldonado's presentation here: https://library.iated.org/view/MALDONADOVLAAR2021AMU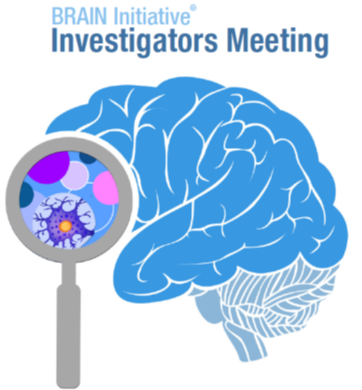 About this virtual event:
The BRAIN Initiative® Investigators Meeting convenes BRAIN Initiative awardees, staff, and leadership from the contributing federal agencies (NIH, NSF, DARPA, IARPA, and FDA), plus representatives and investigators from participating non-federal organizations, and members of the media, public, and Congress. The purpose of this open meeting is to provide a forum for discussing exciting scientific developments and potential new directions, and to identify areas for collaboration and research coordination.
Dates: June 15-17, 2021
Location: www.brainmeeting2021.com
Source: NIH Brain Initiative