Paola V. Fgueroa- Delgado, Neuro-ID former student from Class 2016, along with two Yalies – Nicky Brussel Faria and Margaret Flinter MSN – received the 2021 Yale-Jefferson Awards for their contributions to society and community.
---
Source: Yale Alumni | Published: September 20, 2021
The Yale-Jefferson Awards are presented annually, recognizing sustained public service that is individual, innovative, impactful, and inspiring. The recipients are three Yalies – a Yale College student, a graduate or professional school student, and a member of the alumni body – all of whom have demonstrated service that draws on the Yale community and benefits the world beyond Yale.
Once again in 2021, Yale will honor three deserving candidates, Yalies who have given back and paid it forward, whether it's for those experiencing housing instability in New Haven, increasing access to educational resources, or their role providing healthcare to those in need.
---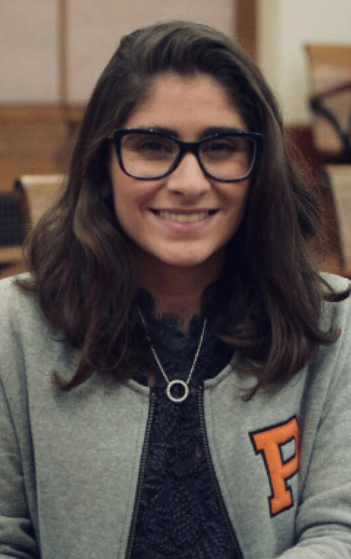 Paola V. Figueroa- Delgado '24 PhD
Yale is honoring Figueroa-Delgado for her work and dedication to increasing access to educational resources and opportunities in science, technology, engineering, arts, and mathematics (STEAM), as well as improving diversity, equity, and inclusion at Yale and beyond.
Figueroa-Delgado has made notable contributions through her work as outreach chair of the Yale Biological and Biomedical Sciences Diversity and Inclusion Collective, including two successful mentoring programs that have paired more than 70 students from across the United States with current doctoral or postdoctoral trainees at Yale, a lecture series that showcases diverse paths in science, and science education and communication programming. Through these programs, community college, undergraduate, and postbaccalaureate students receive additional training and tools that increase their readiness in STEAM.
In addition, Figueroa-Delgado has built partnerships with local community colleges and higher education institutions to foster a community and a network that provides access to Yale's resources and educational programming.
"Every person that has the privilege to receive a higher education at an institution like Yale and be exposed to its resources and networks has the responsibility and obligation to make these accessible and actively work to dismantle systemic barriers that continue to disproportionately affect individuals that have been historically excluded," Figueroa-Delgado said. "We have an obligation to invest in a diverse, equitable, just, and inclusive education and community."
---
Read entire article to know about the two honor Yalies – Nicky Brussel Faria '21 and Margaret Flinter '80 MSN, who also where honored with the 2021 Yale-Jefferson Award – here.
Reference:
Yale Alumni. (2021). 2021 Yale-Jefferson Awards honor three Yalies for their contributions to society and community. Website: https://alumni.yale.edu/news/2021-yale-jefferson-awards-honor-three-yalies-their-contributions-society-and-community