BP-ENDURE Summer Virtual Seminar neuroscientists' speakers from our institutional network and other universities in the United State that shared their investigations with our students and the community.
[divider style="1″ align="left" size="normal" scrolltext="Scroll to top"][/divider]
[one_fourth]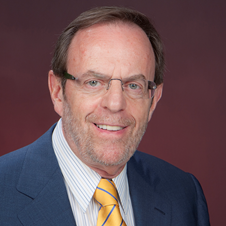 [/one_fourth][three_fourth_last]
Speaker: Dr. Alan Gintzler 
Professor of Biochemistry Neurobiology of Pain and Addiction Research
SUNY Downstate Medical Center
Title: "Activating endogenous opioids for pain relief; wishful thinking or reality?" Date: June 3, 2020
Biography: Dr.  Alan Gintzler is a professor of biochemistry neurobiology of pain and addiction research in the department of obstetrics and gynecology at SUNY Downstate Medical Center. Dr. Gintzler, on behalf of SUNY Downstate, successfully spearheaded and directed the implementation of a Women's Health Research Training Grant, the first such grant in New York State. He runs a multidisciplinary research laboratory that has been funded by National Institutes of Health (NIH) for more than 30 years. His approach to research emanates from the firm belief that the inductive approach of clinician researchers and the deductive, are   complementary, not antithetical or exclusionary. Dr. Gintzler, was the first to demonstrate the naturally occurring presence of morphine in neuronal tissue. As an assistant professor at Columbia University College of Physicians and Surgeons, he demonstrated that physiological hesitation is associated with a spinal opioid antinociception and subsequently elucidated the endocrine and opioid components underlying that antinociception.  This research includes the molecular interface between ovarian sex steroids and analgesic pain mechanisms, focusing on the molecular underpinnings of the male/female dichotomy in the prevalence of chronic pain syndromes, analgesic responsiveness to narcotics and addiction mechanisms. Dr. Gintzler and his collaborators discovered recently that the mu and kappa types of opioid receptor heterodimerize in spinal cord in a female-specific fashion, which is regulated by rapid signaling by membrane estrogen receptors. Dr. Alan Gintzler received his doctorate from New York University School of Medicine and postdoctoral research training at the Roche Institute of Molecular Biology.
[/three_fourth_last]
[one_fourth]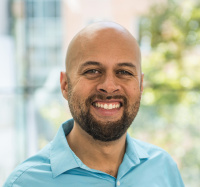 [/one_fourth][three_fourth_last]
Speaker: Dr. Carlos Ponce
Assistant Professor of Neuroscience
Department of Neuroscience
Washington University, School of Medicine
Title: "Learning the Brain's Visual Language with Machine Learning" Date: June 17, 2020
Biography: Dr. Carlos Ponce is an Assistant Professor of Neuroscience Washington University School of Medicine, Department of Neuroscience. His research program aims to define how different brain regions interact to solve motion processing and visual object recognition, using a combination of reversible deactivation and microstimulation techniques as well as computational modeling. The experimental work at his laboratory is influenced by machine learning. They use a variety of deep neural network types to test preliminary hypotheses, interpret results and generate interesting stimuli for biology-based experiments. Dr. Carlos Ponce received his M.D-Ph.D. from Harvard Medical School and his Bachelor of Science from the University of Utah. He is originally from Chihuahua, Mexico.
[/three_fourth_last]
[one_fourth]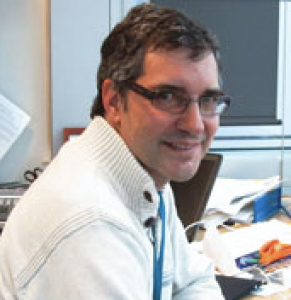 [/one_fourth][three_fourth_last]
Speaker: Dr. Diego Restrepo
Professor of Cell and Development Biology
Director of the Neuroscience Program
University of Colorado, Anschutz Medical Campus
Title: "Intranasal Inflammation in COVID-19: A Devil in Disguise?" Date: June 24, 2020
Biography: Dr. Diego Restrepo is a systems neuroscientist with a background in biophysics. He is professor of Cell and Developmental Biology and the director of the Neuroscience Program at the University of Colorado, School of Medicine. He received his doctorate from the University of Rochester. The goal of his research is to understand how brain circuits mediate decision making to complex sensory input. At Dr. Restrepo's laboratory, they study how sensory processing areas of the olfactory and somatosensory systems handle information relevant to decision-making, and how they interact with downstream regions, in particular: piriform cortex and amygdala. His laboratory approach is multidisciplinary, involving mouse genetic, behavioral, molecular biological, biophysical and electrophysiological techniques. It is also involved in developing novel approaches to study circuit function in robust collaborations with physicists and engineers.
[/three_fourth_last]
[one_fourth]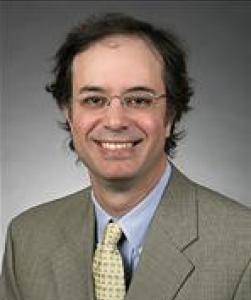 [/one_fourth][three_fourth_last]
Speaker: Dr. Hamilton Farris
Assistant Dean of Students Affairs and Records
Associate Professor-Research
Neuroscience Center
Department of Cell Biology and Anatomy
Department of Otorhinolaryngology  and Biocommunication
Louisiana State University, School of Medicine

Title: "Sexual Dimorphism in Vision: A Neuroethological Approach to Hormones, the Retina, and Visual Processing"  Date: July 1, 2020
Biography: Dr. Hamilton Farris career involves three aspects of science education at Louisiana State University School of Medicine: mentoring, teaching, and research. As an Assistant Dean of Student Affairs, he advises MD and MD/PhD students on: academic, disciplinary, student health, career, research, and extracurricular issues. With regard to teaching, Dr.Fariis is co-director of Neuro-Psych training for pre-clinical medical students. For research, his lab integrates neurophysiology, pharmacology, evolutionary and developmental biology, and psychophysics to elucidate mechanisms of sensory processing. They take a neuroethological approach, determining how the nervous system and behavior function in their natural context. Most of their work focuses on the mechanisms and evolution of auditory and visual sensitivity in non-human animals, with publications in Nature Medicine, Nature Communications, and Science. Dr. Hamilton Farris received his PhD from Cornell University and his Bachelor of Science from the University of Mississippi.
[/three_fourth_last]
[one_fourth]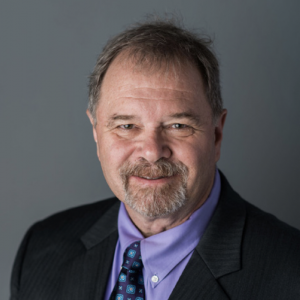 [/one_fourth][three_fourth_last]
Speaker: Dr. William Atchinson
Professor
Pharmacology and Toxicology
Micgigan State University

Title: "Potential Environmental Contributions to ALS: Role of Glumate-Induced Excitotoxicity "  Date: July 8, 2020
Biography:  Dr. William Atchison received the Ph.D. degree in Pharmacology in 1980, and postdoctoral training at Northwestern University, in the lab of Dr. Toshio Narahashi. Dr. Atchison began his independent academic research career in Pharmacology & Toxicology at Michigan State University in 1982, where he is now a Full Professor. His research aims to understand the basis of cellular neurotoxicity especially at synapses. This toxicity can result from disease process or chemical mediated damages The current focus is on gene X environmental contributions to motor neuron death in amyotrophic lateral sclerosis (ALS). In addition, to a highly productive research career, he has trained and mentored > 175 undergraduates, and 22 Ph.D. students in pharmacology and toxicology, genetics, biochemistry and neuroscience. A longstanding advocate of diversity in the sciences, Dr. Atchison created a program (The Bridge to the PhD in Neuroscience), in 2008, funded by NINDS. That program evolved into the present ENDURE Program. The two programs have produced ~40 Ph.D. students since its inception. Dr. Atchison received the prestigious 2014 Society of Toxicology Undergraduate Educator Award for his steadfast commitment to teaching of undergraduate students in toxicology and toxicology-related areas. In 2012 MSU recognized his efforts with the Distinguished Faculty Award, and in 2019 he was awarded the Distinguished Neurotoxicologist Award by the Neurotoxicology Specialty Section of the Society of Toxicology.
[/three_fourth_last]