Welcome to NeuroID
NeuroID is a program designed to increase diversity in Neuroscience by providing opportunities to undergraduate students interested in this area and enhance their scientific knowledge, research capability and social responsibility.
Academia
Professors in Neuroscience will have the opportunity to participate in seminars, workshops and selected courses to enhance their knowledge in Neurobiology, and understanding of a research career.
Community Outreach
In addition to the academic and research program, students will be exposed to a series of extracurricular activities in which they will use their acquired scientific knowledge for the benefit of his or her community.
BP-ENDURE SUMMER VIRTUAL SEMINARS 2020
Summer time is here and with new ideas to increase your knowledge in Neuroscience. 
NeuroID Program with the collaboration of other universities and organizations, brings this summer 2020 a special seminar series that will be offered weekly, for nine weeks in a row (from June 3, 2020 – July 31,2020). These seminars will be featuring neuroscientists from our institutional network that are going to share a variety of topics from their investigations with our students and community.
We invite you to JOIN IN every Wednesday at 17:00 (AST)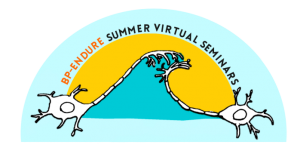 Next Virtual Seminar:
Today, Wednesday, August  5, 2020 
Title: "From Bench to Press: Tips for Navigating your Scientific Career and the Publishing Process

"

 
Speaker

:
Yomayra Guzmán, PhD
Associate Editor
Communications Biology
Nature Research Journal
Graduate Student from Neuro-ID's Class 2018-2020, collaborated on Blog: Neurodegenerative Diseases

(Spanish Version only)
"Para presentar la realidad de las enfermedades neurodegenerativas, estudiantes subgraduados de la Facultad de Ciencias Naturales crearon una serie de blogs sobre el Alzheimer, Parkinson, Esclerosis múltiple, Esclerosis lateral amiotrófica, la enfermedad de Huntington, y las Ataxias cerebelosas."
Read entire article here.
Research Opportunities to Increase Diversity